New employment support for spouses of North East Armed Forces
Military spouses from across the North East are to get help finding a new career as County Durham-based charity Finchale launches its new TRUEview spouse employment project, a project designed to help job-seeking military spouses and partners later this month.
The charity has been awarded a grant from the Ministry of Defence Armed Forces Covenant Grants Fund and will deliver the project in association with A&M consultancy Ltd (specialists in employment and career focussed programmes). The project will support over 100 military spouses and partners from the North East and aims to provide a true view insight into employment and self-employment, whilst helping to remove barriers to work such as child care and flexible hours for related training whilst enabling participants to gain an understanding of today's jobs market with a unique focus on jobs that can lead to a portable career.
The programme, which is free to participants, is to be delivered locally to Catterick Garrison to support the ever increasing size of the Garrison population in an easily accessible location.
Finchale, which already supports veterans and their families across the North East to move from social isolation into employment has listened to the needs of spouses from the Armed Forces community and designed the new programme specifically aimed at helping those who are seeking work.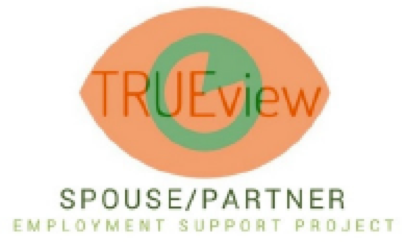 Andy Wildish, Veterans Services Team Manager at Finchale said:
 "We're really grateful to have received funding from the Armed Forces Covenant Grants Fund to deliver this project. One of the biggest challenges identified by our Armed Forces community is employment and the TRUEview spouse employment project is designed specifically to meet that challenge enabling us to support spouses on an individual basis to obtain the skills and qualifications they need, to gain the employment they want."
"The TRUEview spouse employment programme recognises that the spouses of our military and veterans face unique employment realities and challenges" said Finchale's CEO, Mel Pears MBE "We are delighted to have been awarded these funds to support this new and exciting project. The TRUEview spouse employment project is a chance to put our expertise to work for military spouses whilst creating more opportunities for local businesses to benefit from our remarkable Armed Forces community. "
The project will provide a range of support including 1:2:1 career coaching and mentoring sessions, employability support including how to research the job market, CV writing to interview techniques, access to courses to help gain new or refresh existing skills as well as access to a range of events and workshops with guest speakers including industry, self-employment and employment specialists. The unique project will also offer free childcare where necessary to enable participants to take part.
For further information on the project please call 0191 386 2634 or visit www.finchale.org