UK employers and service charities come together to drive forward veteran recruitment
Fast cars and the iconic Silverstone 'Wing' was the backdrop to a day of networking and career guidance for the UK's Armed Forces Community. The inaugural Mission Motorsport National Transition Event on 11 February offered the chance for veterans to engage with forces-friendly employers, top brands from across the UK who all recognise the valuable skills veterans bring to their workforce.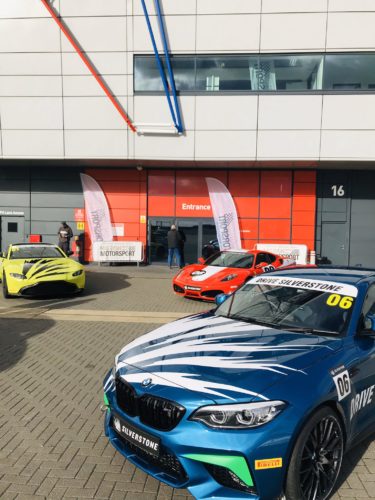 Mission Automotive, the Armed Forces engagement initiative for the UK automotive industry, is delivered by Mission Motorsport, the Forces' Motorsport Charity in partnership with the Royal Foundation, and the Society of Motor Manufacturers and Traders.  The event enabled a platform for 70 like-minded organisations to come together and deliver hands on transitional support to a willing audience of over 400 service leavers and veterans; with support from charity ambassadors including Sir Chris Hoy and Ben Saunders.
"It can be difficult for Service Leavers to translate how their military experience allows them to fit into a civilian career, Mission Automotive helps organisations to recognise, foster and retain that talent. – James Cameron, Mission Motorsport CEO
Companies such as Network Rail, who are amongst the top employers that recruit people with an armed forces background, were joined by more recent signatories to the Armed Forces Covenant like 'imployable' – a veteran owned career management app.
Jill Evans, a Network Rail Military Champion sums up why events like these are important to the Armed Forces Community. "Transitioning from the military can be a steep learning curve but finding the right company for the person is important.  The Armed Forces Covenant has made a huge difference and the opportunities for veterans has greatly improved over the past 11 years [since Jill left the RAF] but there is still bias out there." – Jill Evans, Network Rail.
Also in attendance offering advice and guidance were organisations from the Service Charity sector.  Charities like Royal British Legion Industries (RBLI) recognise that some veterans may need extra support transitioning from the military and maximising their employment opportunities.
"It's a really good opportunity for us to interact with beneficiaries.  Some people that have been through the course we've met here today, and it's really nice to catch up with those people and see how they're doing now.  But also to promote the LifeWorks course to the Armed Forces Community –  Laura Lewin, Engagement Manager, RBLI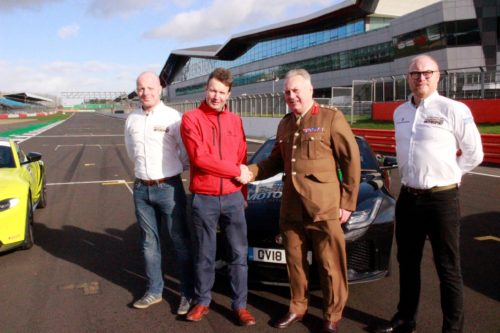 In addition to hosting the event, Silverstone took the opportunity to solidify their own commitment to the Armed Forces Family by signing the Armed Forces Covenant.  Managing Director Stuart Pringle signed the covenant alongside Colonel Andy Deans MBE who signed on behalf of the Ministry Of Defence.
After the success of last week, the Mission Motorsport National Transition Event is sure to become an annual fixture. However you don't have to wait until next year to tap in to the veteran talent pool! If you're a UK employer, big or small, find out how your business can benefit from partnering with Defence – www.armedforcescovenant.gov.uk