Gold award winners help service leavers find the right fit
Two weeks ago, twenty-two UK employers were recognised with a Gold award for going above and beyond their Armed Forces Covenant pledges.  Here are two examples of how this year's Gold winners smoothed the way for two Service personnel making the tricky transition from the military to Civvie Street.
Debbie Leonce, Software Test Analyst, Atos
Debbie joined the RAF in 1987 and served for 23 years, deploying all around the UK and overseas, including five months in Afghanistan. She met her husband, a Squadron Leader within the RAF Reserves, while in the Forces.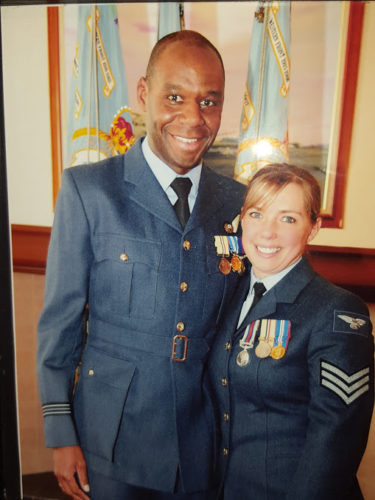 When their twin girls were born, it was clear that with two parents in the Services, deployment would at some stage become a problem.
Not wanting to be away from her family for long or be forced to move from their local area, Debbie took the difficult decision to leave the Armed Forces.  She looked around for a job and found that Atos offered the flexibility and support she needed, such as tailoring her working hours to the school timetable. Atos also allowed home working, a great help during the school holidays.
Debbie had spent much of her RAF career providing IT support, writing and checking signals – all highly transferrable skills at Atos.  In 2013 she joined them as a software test analyst and hasn't looked back since.
One of the skills that she picked up in the RAF which is most useful within her current role has been spotting errors.   Debbie has grown in her career and recently been promoted.
Aaron Redfern, Ground Investigation Operation Manager at AECOM
After nearly 10 years in the Army, Aaron decided it was time to stop his soldiering and get a job close to home.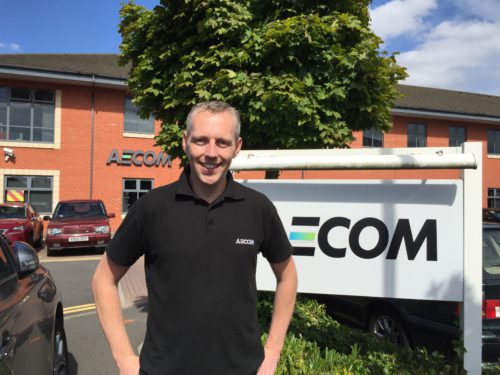 He reached out to many engineering companies in his local area asking for work experience, hoping his Army background would make him an attractive prospect. However, the vast majority of companies he contacted never replied – and those that did, were disappointing.
Happily, AECOM stood out from the crowd and their HR team was genuinely interested in his service life.
AECOM offered Aaron a work experience placement and soon identified that the skills and experience from his military background would suit him for a management role. It was the confidence boost he had been looking for and he felt in a strong position to apply for a job in the Ground Investigation Operation team. So he applied and got the job.
Aaron's line manager had been in the Forces, which was hugely supportive during his transition. AECOM assigns all service leavers joining the company a mentor who has previously been in the military to be on hand for advice and support.