Help with housing for Service leavers
The JSHAO is the MOD's tri-service focal point to provide service personnel and their dependants with civilian housing information for those wishing to move to civilian accommodation at any time in their career, and for those during resettlement to assist with the transition to civilian life.
For 25 years, the Joint Service Housing Advice Office (JSHAO) has been helping military personnel who are about to leave the Services get their heads round the unfamiliar civilian housing market.
If you haven't ever had to think twice about where you live, sorting out a place to call your own on civvie street for the first time can be confusing. What are the options, what are the implications for your pocket, who can help you find your way through the maze? The JSHAO, that's who.
But it seems that even after offering safe as houses advice for a quarter of a century, the word about JSHAO hasn't yet found its way into every ear in the barrack room.
Which is odd when you consider that they deliver more than 55 presentations every year right across the UK and even overseas.
If you are on the verge of handing back your boots to the quartermaster, you may have already had some resettlement training. No doubt you've heard all about the career market ready to welcome you. But how much research have you done about making what will probably be the biggest financial investment of your life, finding your own home.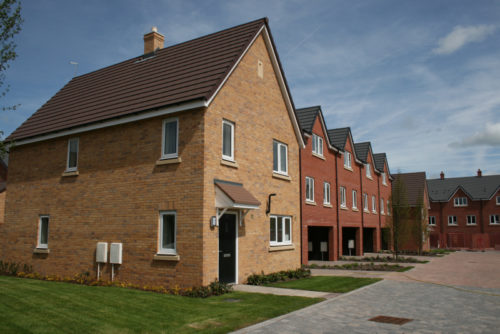 So why not walk into one of JSHAO's presentations. If you do, you'll hear all about:
Purchasing and renting property
Independent financial advice and understanding the mortgage process
Affordable home ownership schemes
Forces Help to Buy
The Lifetime ISA
Social Housing and the MOD Referral Scheme
You didn't realise there was so much on offer, did you?
But you do now, so there's no excuse. The advice is out there. And the first tip for free is get yourself genned up sooner rather than later. If you're about to leave the Services, there's a lot to think about, and you need to start thinking about it now.
The financial advice is provided by members of the Services Investment and Insurance Advisory Panel which is recognised by the MOD, and made up of individuals and firms who are Insurance and Independent Financial Advisers with specialist knowledge and experience to provide services to members of HM Forces.
Any Service personnel can attend.  Spouses/partners and other members of the Service community are all welcome at these briefings. The dates of the briefing programme are widely advertised at Units, through Education Centres, Welfare, HIVEs, Families Federations, Career Transition Partnership, and the JSHAO web page.
Or you could start by browsing through Housing Matters magazine which JSHAO produces quarterly. In each edition you'll find thirty-four pages packed with relevant information and advice.
It will help, and might just save you time, money and the heartache of making the wrong choice. Find out what's on offer, and what suits your circumstances best. But one things for sure, whatever you intend to do, do it now.
For more information and to contact the team, JSHAO operates a dedicated enquiries group mailbox and telephone line: RC-Pers-JSHAO-0mailbox@mod.gov.uk or 01252 787574 (Civ.) / 94222 7574 (Mil.).