Moving again?  Help for military spouses to avoid the employment gap
Frequent job changes, gaps between employment and having to put off starting a business are some of the burdens that partners of deployable personnel have to bear.
But prospects for Service partners are changing.  According to Defence Relationship Management (DRM), to date, more than 1260 private and public sector organisations and charities have signed the Covenant. And better still, through the Armed Forces Covenant, employers are getting better at creating programmes of support for military spouses. Some of which have meant that partners of deployed Servicemen and women no longer need to give up their job or put careers on hold.
For example, X-Forces (set up to support business enterprise) has extended initiatives traditionally targeted at service leavers and veterans to spouses and family members. This means military spouses can start-up and scale-up their business ventures through enterprise training, loans and mentors from big business.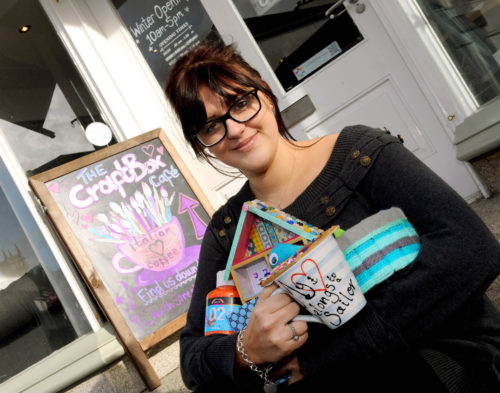 April Poole, of Cornwall, married to an aircraft engineer at RNAS Culdrose, made her start up business dream a reality with help from X-Forces.  When April approached them to discuss her idea for Craftbox- part art studio, part café in Helston near the naval base, she was assigned a mentor who helped her write a business plan and apply for funding, which she then received. April now owns the two cafés, in Helston and Penzance that she started from scratch.
Similarly, facilities services firm ISS, has extended their VETS programme for veterans to military spouses, so they too can benefit from interview skills workshops, networking and mentoring by those who are already in civilian employment.
In addition, ISS has a positive approach towards military spouses looking for work in locations where their partner has been posted.  Wherever ISS has a presence, they make employment transfer accessible for the partners of deployed personnel.  And with 1300 sites around the UK, the initiative is strong.
Other employers are actively seeking to employ military partners. As part of their Covenant pledges, civil engineering firm AECOM is keen to recruit spouses.  To make their offer attractive, the business offers spouses flexible working and additional paid leave.
Similarly, since signing the Covenant, Manpower has actively sought to recruit military spouses. Through their channels, they offer mentoring services and free online training and skills upscaling for spouses. Employed spouses get two additional paid days' leave either before or after they return from deployment.
Click this link to find out more about which companies have initiatives for spouses