Service schoolchildren share their experiences through short films and digital stories
A wise man in the world of education once said, "If a child can't learn the way we teach, maybe we should teach the way they learn."
But that of course only works if you are prepared to listen to what they have to say.
It's a wisdom not lost on the teachers at Llantwit Major High School and Prendergast Community Primary School. And they
With support from the Ministry of Defence, the Army Families Federation, Rhondda Cynon Taf County Borough Council and Storyworks UK, the switched-on staff have captured on film what life is like for armed forces children in school.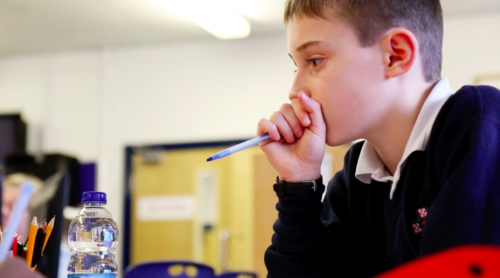 After all, who can forget how they felt on that first day at school. Wondering what on earth is going on, so many new faces. Unfamiliar rooms and routines. It can be a scary time, and you never forget it. So how much more unsettling could it be for Service children who might have to go through this potentially traumatic experience time and again as they move from school to school as Mum or Dad gets postings all around the country.
Add to that the distress that doing without Dad, or missing Mum can have if the posting is overseas, and it's clear these kids can teach us a thing or two.
So, to capture that experience, two powerful films and a bank of digital stories have been made by pupils, parents and staff explaining what life can be like.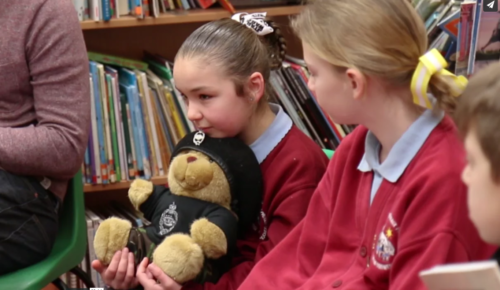 But they're not all sob stories. Far from it. Instead they are insights that inspire and enlighten.
The initiative has been coordinated by the Welsh Local Government Association's Supporting Service Children in Education Cymru project (SSCE Cymru).
The project was sponsored by Kirsty Williams AM, Cabinet Secretary for Education and supported by local authority leaders and high ranking members of the Armed Forces in Wales.
Cabinet Secretary for Education Kirsty Williams AM said:
'Children of service personnel sometimes move around a lot which can impact on the stability of their education. We hope these online films and digital stories will help schools and local authorities understand the circumstances that service children sometimes find themselves as well as providing a snap shot into the lives of service children in Wales today.'
Cllr Brendan Toomey, WLGA spokesperson for Community Safety, Policing and Fire said:
'These powerful films give snap shots of what life can be like for the children of serving personnel. Schools and councils play a key role in supporting Armed Forces children who face unique and sometimes challenging experiences. These videos and resources can be used as a training and teaching aid for educational professionals and for other Service children in Wales and beyond to hear the experiences of other young people with serving parents.'
All the films are available on the project website www.sscecymru.co.uk