Regulars
The Armed Forces Covenant provides you, as serving personnel, and your family with practical support and advice to help you.
Some policies will apply to you and others will not. This section will direct you to the right place on GOV.UK and other trusted resources so that you can see what is available.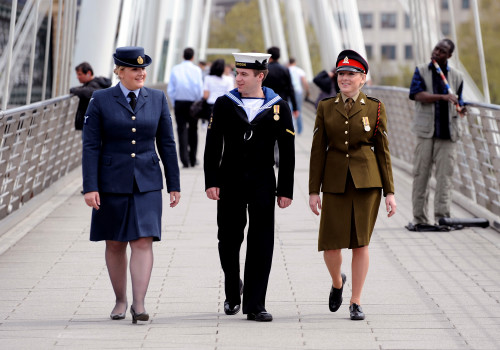 Areas where support is available include:
E-learning for Armed Forces Personnel
Service personnel and their families face often unique challenges. To support them, the Coventry, Solihull and Warwickshire Armed Forces Covenant Partnership have created a series of online e-learning modules, which are intended for specific audiences. This module will help you understand the Armed Forces Covenant as it is applied today, how it works and what to do if it isn't working.
These resources have been co-funded by Warwickshire County Council and the Armed Forces Covenant Fund as part of the promise to ensure members of the Armed Forces community are treated fairly and not disadvantaged as a result of Service.
The e-learning modules can be found here.
Having a home
Having a home is an important part of your well-being. Whether you are living on or off base, renting or thinking about buying a home, there is advice and support available to you. 
With the Forces Help to Buy scheme you can borrow up to £25,000 interest free over 10 years to help create a deposit for a new home.
Another way to get help is through the government's affordable home ownership schemes.
Own your own home provides a range of schemes that make home-buying more affordable.
The Joint Service Housing Advice Office (JSHAO) provides serving personnel and their dependants with civilian housing information for those wishing to move to civilian accommodation at any time in their career.
The Scottish Government have created a Veterans Portal which provides information on services for transitioning service personnel and their families and those currently serving who are considering living in Scotland in the future.
Getting financial advice
The Armed Forces Covenant means you can get advice tailored to your financial needs.
You could get advice on how to access mortgages, credit cards and other financial products from providers that understand service life.
Financial Services top tips offers advice on how to overcome common difficulties you may face in acquiring credit, for example, as part of the armed forces mobile population.
When you are posted overseas, you can avoid paying motor insurance cancellation fees and can protect your no claim bonus for up to 3 years. The Association of British Insurers tells you what you need to do and gives you a list of participating insurers; Armed forces | Motor insurance | ABI.
Calculate your armed forces pension or get independent pension advice from the Forces Pension Society.
Understand if you are eligible for compensation. If you have been seriously injured as a result of service, you may entitled to the Armed Forces Independence Payment. 
Find out about online and high street discounts that are available to you through membership to the Defence Discount Service. The Armed Forces Railcard also offers you up to 1/3 off rail fares.
Having access to healthcare
Having access to modern and advanced clinical care is essential. The National Health Service (NHS),  Ministry of Defence (MOD), charities and welfare organisations are working together to provide this, wherever you are.
Find out about healthcare through the NHS for the armed forces and advice on accessing healthcare for you and your family when relocating within the UK or returning home from an overseas posting.
MOD and Department of Health support services information can be found on GOV.UK.
Mental health support for the armed forces community can be found on GOV.UK  and NHS Choices   and includes Op COURAGE; a NHS mental health specialist service designed to help serving personnel due to leave the military, reservists, armed forces veterans and their families. It also includes Togetherall  (previously known as the Big White Wall), a mental health support service, and HeadFit for Life,  a mental fitness tool designed specifically for the armed forces community.
The Ministry of Defence has launched the defence people mental health and wellbeing strategy. It provides a renewed focus on promotion of mental health and the prevention of mental ill health for serving personnel, veterans, families and MOD civil servants.
A useful summary of NHS support for the Armed Forces is here.
Service leavers guide
The Service Leavers Guide offers information and advice prior to and after leaving regular service. The guide, which is updated annually, contains information about armed forces' pensions, resettlement, reserve liability and support from charitable organisations.
Have your say
If you have experienced commercial disadvantage because of your or your family members' service, please take a moment to complete a short survey to tell us about it.
Information for Covenant Champions
If you're a unit Covenant Champion, your role is to help spread the message about the Covenant within your unit, provide advice to command and highlight any issues to the Covenant Team at covenant-mailbox@mod.gov.uk
Here are some things to help!
From the 2020 Covenant Report, a useful one page  Summary
A presentation about strengthening the Covenant in Law, updated in May 2021.
A range of leaflets and posters covering