Service leavers
As you transition from military to civilian life it is important you know what support and advice is available to you. The Armed Forces Covenant can help you at this time in your life.
Some policies will apply to you and others will not. This section will direct you to the right place on GOV.UK and other trusted resources so that you can see what is available.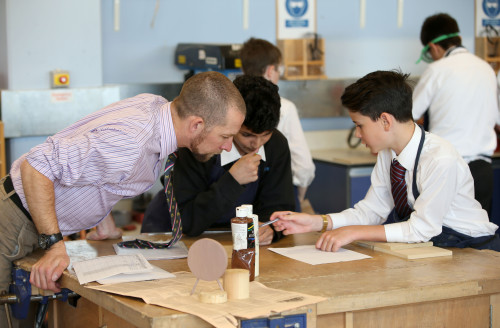 Areas where support is available include:
Service leavers guide
Get support and advice as you plan your transition into civilian life.
The Service Leavers Guide offers information and advice prior to and after leaving regular service.
Changing your life and career
Learning and training never stop whatever stage of your career you are at. 
The Career Transition Partnership helps you to find a new civilian career or job by translating your skills, experience and qualifications into a successful civilian life.  Find out about employers that have ongoing opportunities for ex-military personnel.
The College of Policing have published updated vetting guidance so spouses and dependants of service personnel will no longer fail the residency requirements due to time spent overseas when applying to work for the Police Service.
Having a home
Support and advice is available to you for finding a new civilian home.
The Single Persons Accommodation Centre for the Ex-Services (SPACES) is there to help single ex-regulars find appropriate accommodation when they leave the services.
Own your own home provides a range of schemes that make home-buying more affordable.
The Joint Service Housing Advice Office (JSHAO) provides civilian housing information during resettlement to assist with the transition to civilian life.
The Scottish Government have created a Veterans Portal which provides information on services for transitioning service personnel and their families and those currently serving who are considering living in Scotland in the future.
Having access to healthcare
Find out about healthcare through the NHS for the armed forces is still available to you. You can find advice on registering with NHS Services here.
Mental health support for the armed forces community can be found on GOV.UK and NHS Choices. The NHS can also provide mental health support through the Big White Wall service. This service is available for free to serving personnel, veterans and their families.
MOD and Department of Health support services information can be found on GOV.UK.
Getting financial advice
If you have left the service within the last three years you will be able to volunteer for the DWP Work Programme. This provides support, work experience and training for up to 2 years to help people find and stay in work. Those receiving Employment and Support Allowance, Incapacity Benefit or Income Support are eligible. 
If you have been seriously injured as a result of service, you may be entitled to the Armed Force Independence Payment.  
Find out how the DWP's enhanced access to Jobcentre Plus services might affect you. 
Lifting the Lid on Transition: The Families' Experience
The Service Families' Federations have been working together on a two-year project which has culminated with the publication of a report into the experience of transition.
The report, funded by the Forces in Mind Trust,  has revealed that more awareness about the unique experience and demands of transition is needed for the families of Service leavers.  The report, the first to specifically look at the lived experience of Service families, reveals the complex nature of transition and affirms the six 'elements' of transition: housing, health, education and children, employment, finances and wellbeing.
For further, Service-specific, information, please contact:
Lucy Heaver, Naval Families Federation: transition@nff.org.uk
Kate McCullough, Army Families Federation: transition@aff.org.uk
Louise Briggs, RAF Families Federation: Louise.Briggs@raf-ff.org.uk
Adjusting to life outside armed forces
A resource to support service leavers, veterans and their families going through the adjustment process of living outside of the Armed Forces has been developed by the Coventry, Solihull and Warwickshire Armed Forces Covenant Partnership.
The resource is an e-learning package specifically addressing the issues that are commonly experienced in the lead up to, and after leaving the Armed Forces.  These include issues such as acquiring accommodation, employment, finances, health as well as personal, family and social adjustment.  This is in recognition that the transition and resettlement phase does not end when people actually leave the armed forces.  For some it continues for weeks, months and even years after they have left. It also raises awareness of the Armed Forces Covenant and the support that exists for veterans and their families.
These resources have been co-funded by Warwickshire County Council and the Armed Forces Covenant Fund as part of the promise to ensure members of the Armed Forces community are treated fairly and not disadvantaged as a result of Service.