Veterans
As a veteran of the armed forces, you continue to be a part of the armed forces community. The Armed Forces Covenant can help you in your life as a veteran.
Some policies will apply to you and others will not. This section will direct you to the right place on GOV.UK and other trusted resources so that you can see what is available.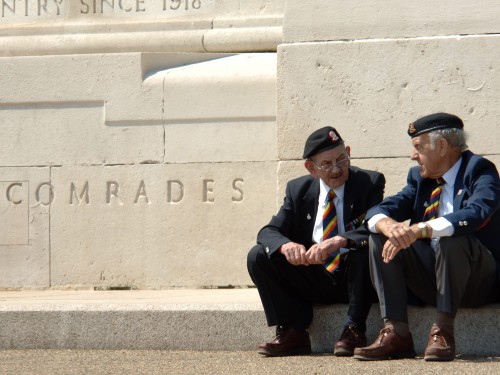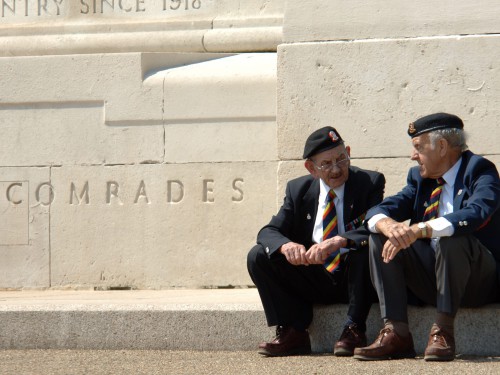 Areas where support is available include:
Veterans UK is MOD's dedicated veterans support organisation. It provides assistance on many issues including MOD's injury and bereavement compensation schemes, armed forces pensions, benefits, housing and welfare.
Free Helpline (UK only):   0808 1914 218
Telephone (overseas): +44 1253 866 043
Opening times:
7:30 am to 6:30 pm Monday to Thursday
7:30 am to 5:00 pm Friday
Visit Veterans UK for more information.
The Veterans Gateway is the first point of contact for veterans seeking support.
Visit Household Quotes for more information on housing and financial assistance.
Find out more about the Veterans Advisory and Pensions Committee who serve and support ex servicemen and women, their widows or widowers and their immediate family members.
Veterans and Families' Directory of Services (VFDS)
An easy-to-use application to help organisations and front-line staff that work with and support Veterans and military families has been launched by Northumbria University, working with the Ministry of Defence.
The Veterans and Families Directory of Services (VFDS) helps the user to locate services that are available in their area. These have been grouped into categories such as Education and Training, Employment, Finances, etc.
This invaluable resource also provides an option to feedback about the services being offered at a location, plus a button that takes the user directly to the self-help page of the Veterans' Gateway.
Getting financial advice
Managing your money now and in the future can be confusing for any of us, but you can get get advice and support specific to those in the armed forces community. 
Find out about pensions and compensation.
Find out if you are eligible for the Aged Veterans Fund grant.
If you have been seriously injured as a result of service, you may entitled to the Armed Forces Independence Payment. 
Find out how the DWP's enhanced access to Jobcentre Plus services might affect you. 
Find out about online and high street discounts that are available to you through membership to the Defence Discount Service.
Having access to healthcare
The National Health Service (NHS), Ministry of Defence (MOD), charities and welfare organisations are working together to provide you access modern and advanced clinical care, wherever you are. 
Find out about healthcare through the NHS for the armed forces for veterans, which includes a useful FAQs section. MOD and Department of Health support services  information can be found on GOV.UK.
Mental health support for the armed forces community can be found on GOV.UK and NHS Choices.
The NHS provides dedicated mental health services across England that offer a range of treatments and support for veterans and those due to be discharged from the armed forces. This includes recognising the early signs of mental health problems and providing access to early treatment and support, as well as therapeutic treatment for complex mental health difficulties and psychological trauma. These services work closely with a range of organisations to provide a complete package of care to help patients enjoy a healthy life. For referrals the contact sheet can be found here.
The NHS can also provide mental health support through the Big White Wall service. This service is available for free to serving personnel, veterans and their families.
The Ministry of Defence has launched the defence people mental health and wellbeing strategy. It provides a renewed focus on promotion of mental health wellbeing and the prevention of mental ill health for serving personnel, veterans, families and MOD civil servants.
The Veterans Hearing Fund provides support to veterans who acquired hearing loss during service.
The Mefloquine Single Point of Contact, launched September 2016, is for current and former service personnel who have concerns about their experience of Mefloquine (commercially known as Lariam). The MOD takes the health and well-being of its personnel seriously and acknowledges its duty of care to provide the best possible support to them. This service provides information and signposting to a range of services to address their concerns.
Getting help with your career
For veterans of working age, there is support if you choose to start another career in civilian life.
The Career Transition Partnership helps you to find a new civilian career or job by translating your skills, experience and qualifications into a successful civilian life. Find out about employers that have ongoing opportunities for ex-military personnel.
The forces employment charity RFEA can assist you with their job finding services.
Having a home
Having a comfortable home is an important part of our well-being. Whether you are renting or thinking about buying a home, there is advice and support available to you. 
Own your own home provides a range of schemes that make home-buying more affordable.
Support groups
Find out about the support SSAFA may be able to provide you. This ranges from bereavement support through housing and home life, health, finance, and various other issues that may arise in civilian life. 
Find out about the lifelong support The Royal British Legion provides for the armed forces community.  This includes jobs and careers, financial advice, and the veterans medical funds programme.
Find your local Armed Forces & Veterans Breakfast Club. If there isn't one near you, the AFVBC will help you set one up.
Service leavers guide
The Service Leavers Guide offers information and advice prior to and after leaving regular service. The guide, which is updated annually, contains information about armed forces' pensions, resettlement, reserve liability and support from charitable organisations.
Further information
For further information on government support available to veterans, as well as some key facts on veterans in the UK, please see the Veterans Key Facts guide.
Have your say
If you have experienced commercial disadvantage because of your or your family members' service, please take a moment to complete a short survey to tell us about it.