Deals on wheels
From today, when Armed Forces Personnel are assigned overseas, they won't get any nasty dents in their UK car insurance deals as a result. No cancellation fees will have to be paid and  no claims bonuses will now be protected for up to three years.
Thanks to an Armed Forces Covenant commitment made by the UK's biggest insurers, who represent nearly 90 per cent of the country's car insurance market, military personnel are set to benefit from a policy protection pledge.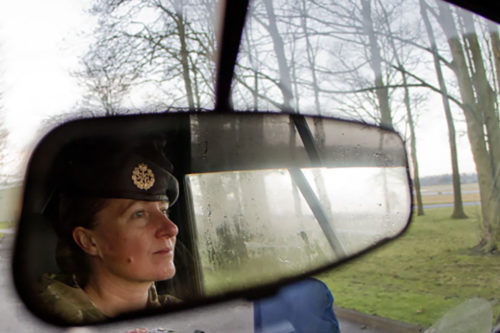 Until today, military personnel posted overseas could find themselves faced with fees when cancelling their policies before deploying abroad.
Then, on return to the UK, they could experience another dose of salt in the wound when they found that their absence might mean them having to wave goodbye to their carefully accrued no claims bonuses, putting them on the same footing as fresh out of the blocks boy racers.
Now thanks to defence ministers and reps from the Association of British Insurers and the British Insurance Brokers Association getting their heads together at a round table event at Number 10, the needs of the Armed Forces are now reflected in their industry's products.
As a result Service personnel will no longer have to face these additional costs and several companies extend the same deal to their families too.
Defence Secretary Michael Fallon said:
When our Armed Forces are posted overseas to protect our country they can lose out from the discounts the rest of us take for granted. This is a welcome move from the leading insurers to help them get a fair deal. I look forward to further pledges from businesses to support the Armed Forces Covenant.
It is important that Armed Forces personnel talk to their insurer about their policy before deploying and carefully check who it applies to in their family.
The following brokers have signed up to the scheme
Tel: 01509 283839
Cherish Insurance Brokers Limited
Tel: 0800 197 2770
Quote Four Ltd.
Tel: 01803 328 008
Tel: 03300 555210
A list of those insurers who have signed up to the scheme can be found at Armed Forces Overseas Insurers.