Defence and industry: Partnering with Defence Conference 2017 celebrates the work so far
Reflection, inspiration, learning and opportunity for building empowering connections were the aims of the third Partnering with Defence Conference held at the Queen Elizabeth II Centre on 14 March.  With delegates from private and public sector organisations, impressive speakers and an announcement by the Secretary of State for Defence Sir Michael Fallon, the event delivered at all levels. Here are the highlights.
Reflection
A look back at how Defence has engaged with organisations nationwide in the last 12 months shows an increasing momentum in the employer-Defence partnerships.
A hugely encouraging sign of the stronger ties that Defence has built with employers in only a short time was the announcement by Secretary of State that with Travis Perkins' signing we've now hit the 1500 mark of Armed Forces Covenant signatories.  This is remarkable.
Inspiration
Stories of former personnel who overcame big challenges to build a new start gave the audience a true sense of military mettle and transferable resilience. Delegates heard Kate Philp, a former a Royal Artillery Officer who lost a leg in Afghanistan and went on to become an Ambassador for ABF, The Soldier's Charity. And they heard Mandy Hickson, whose dogged determination persuaded the RAF to take her on as a test pilot, later to become one of the first female pilots ever to fly fighter jets on the front line.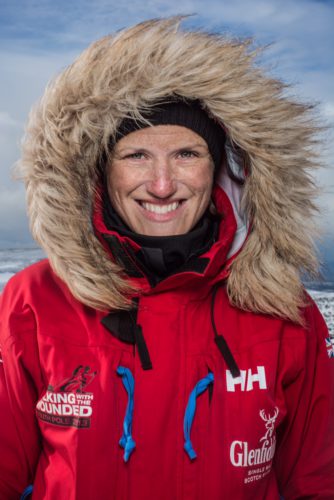 Learning, networking
Seminars put SMEs and big brands on an equal footing to share best practice among their peers. How to build strong military networks, how to respond to the challenge of supporting Reservists when a business relies on a small number of staff, or what key steps to take if a company is serious about going for a Gold Employer Recognition Scheme award were among the topics debated.
This year's conference showed that even amid so much uncertainty around the world, some things never change: building closer networks of support for a good cause continues to be a drive for organisations.  Rather than sitting on the fence, organisations big and small are starting to take the Armed Forces Covenant right into their boardrooms to create fairness and new careers for our veterans, service leavers, Regulars and Reservists and their families.  And the work goes on.