Sign the covenant
The Armed Forces Covenant represents a promise by the nation that those who serve or have served, and their families, are treated fairly.
The Armed Forces Covenant can be signed by:
Businesses of all sizes
Charitable organisations
Local authorities
Public sector organisations
Single services: Royal Navy, British Army, Royal Air Force (RAF)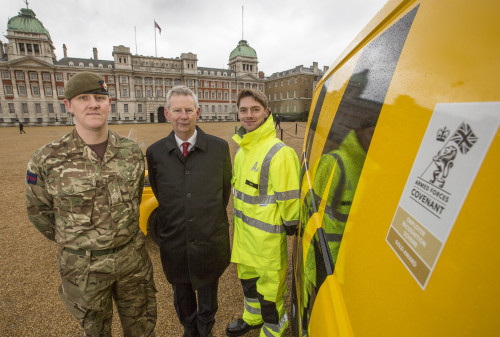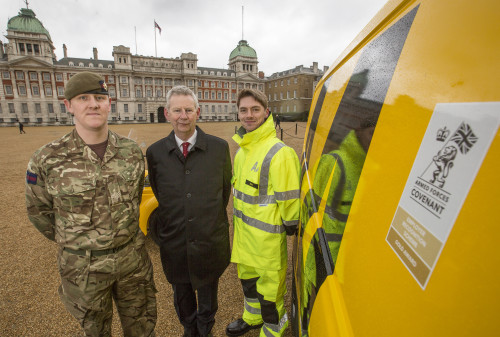 Why you should sign the covenant 
Signing the covenant means that you are supporting your employees as reservists and veterans. 
By becoming a forces friendly employer you can benefit from the wide range of unique skills and experiences that reservists and veterans can bring to your organisation. Employing armed forces community members can help diversify the talent in your workforce. Find out more about being a forces friendly employer. 
What you can pledge
Employers can choose specific promises or pledges to support their employees within the armed forces community. Local authorities promise to encourage local communities in supporting the armed forces community, including promoting understanding and awareness.
Download an editable template that will guide you through what you could include in your covenant promise:
Template for businesses, private sector organisations, and charities
Template for local authorities
The covenant should be signed by someone in authority who will make sure that these promises are implemented, this could be the CEO or HR Director. It could also be co-signed by a member of the armed forces.
You can pledge to
promote the fact you are an armed forces-friendly organisation
support the employment of veterans and service leavers
offer flexibility in leave for service spouses and partner before, during and after deployment
support reservist employees, allowing leave for training and deployment
offer discount to members of the armed forces community
For more information about signing the Armed Forces Covenant, you can email afcovenant@rfca.mod.uk 
Brand Guidelines
If you want to show your support for the Armed Forces Covenant whether you're a signatory or not, here are the brand guidelines that will help you use the Armed Forces Covenant logo, colours and tone of voice.