Covenant brand guidelines
If you want to show your support for the Covenant, here are the brand guidelines that will help you use the Covenant logo, colours and tone of voice.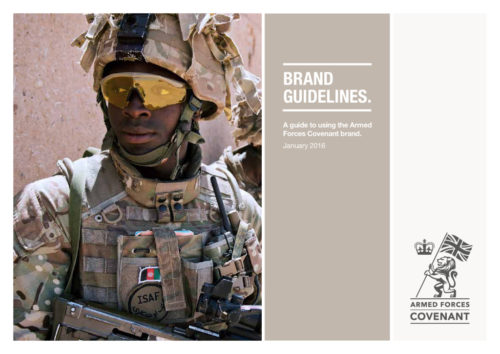 Please email mod-brandportal@ddc-mod.org with your requirements and the team will do their best to accommodate your request. Alternatively, you can visit the MOD brand portal and log in to access materials.