Naval Families Federation supporting service children
The Naval Families Federation (NFF) has been raising awareness of the Armed Forces Covenant and the unique challenges faced by service families for many years. One of the important aspects of this work is our engagement with schools.
One of our success stories is the Portsmouth Schools Cluster Group, known as 'Pompey's Military Kids' which Nicola Thompson, one of our Families Engagement Officers, has been instrumental in helping to set up and coordinate.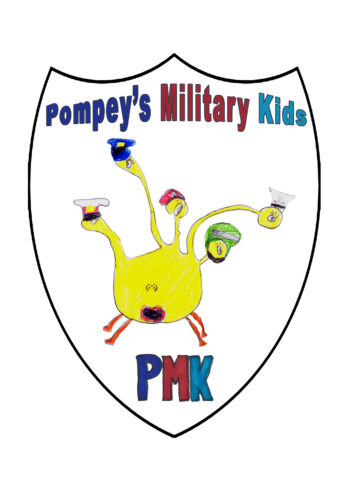 The group is a joint initiative, managed by representatives from the local schools, Portsmouth City Council and the NFF.
The group aims to support service children by enabling schools to share good ideas and best practice, work more collaboratively and organise events and activities which will engage and encourage children to communicate.
As well as activities within the schools settings, the children have been able to visit HMNB Portsmouth, to take part in the Service of Remembrance and to spend a day on board HMS St Albans.
This gave the children, and their teachers, a great opportunity to meet some of the sailors and staff working on the base and learn more about what they do.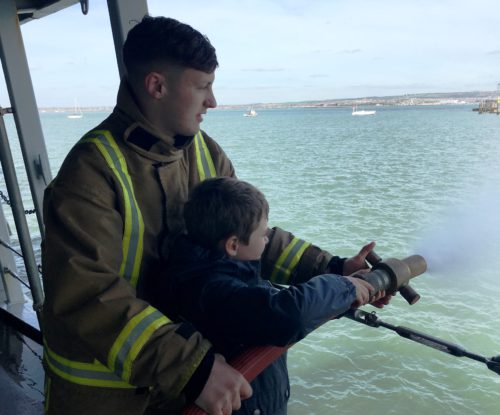 Quotes from children:
"We saw where the sailors worked in the Operations Rooms. And had squash and biscuits!"
"I enjoyed shouting commands to the firefighters and going up and down the ladders. I thought the day was amazing"
Quote from Grace Berry, a Learning Mentor at one of the schools involved in the Cluster Group:
"Here at Milton Park we take great pride in supporting our Service children. The cluster is a great way for Service children to meet and network with one another.
Since being a part of the cluster, the children have a much better understanding that they are not alone in the struggles they may face being a military child.
Many of our pupils take great comfort in this. This collaborative work has produced some excellent days out for the children, which has helped the children to begin to form these important relationships with their fellow service children. We are very proud to be a part of this cluster and look forward to its continuing success."