Resettlement Success: Transferring military skills to the legal sector
Resettlement, what can it do for you?
When the time comes to unlace your boots, pack your kit bag for the last time and head off for civvy street, ask yourself this question, 'Have I forgotten anything?'
After a career where you have had to be ready for anything – how ready are you for a new life as a civilian?
Have you put as much thought into it as you should have about what you're going to do next?
Have you taken advantage of the resettlement help and support that's on offer?
Here's one person's experiences of preparing for the great transition.
Natasha Mason ex Royal Navy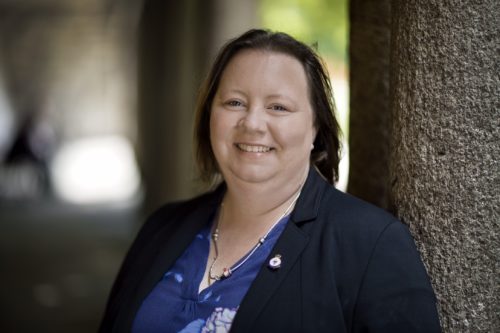 Natasha Mason served for nearly 19 years in the Royal Navy as a Leading Hand Weapons Engineer before leaving in June 2013.
She is now pursuing a new career in Law.

Tell us about your service career.
 "I served for nearly 19 years as a Weapons Engineer in the Royal Navy and enjoyed many aspects of service life, including the structure and job security, as well as the social life that comes alongside serving in the military.
"I developed strong leadership skills which I have found particularly useful in civilian life. I also held the role of Equality and Diversity Advisor, which provided me with some excellent transferrable skills".
How was your resettlement?
"With just under a year until discharge, I attended a Career Transition Workshop at the Resettlement Centre in Plymouth, which was really helpful. I also attended a range of other CTP workshops and events, including Financial Aspects of Resettlement, Employment Fair and Business Start Up workshop.
"As I had always planned to enter the legal sector, I used my resettlement training grant to gain Legal Secretary and Executive PA diplomas, and also completed a training course in Sage Accounts".
What are you doing now?
 "Since June 2015 I have worked as a Paralegal for the Armed Forces Team and Family Department at Wolferstans Solicitors in Plymouth.
I started from scratch and am now developing the armed forces community role, liaising with veteran charities, attending corporate covenant meetings and forums, taking all initial enquiries from serving personnel and veterans and dealing with forces law referrals. My role also involves note taking during initial interviews, opening and creating new client files, and family law as directed.
"The only obstacle I faced during the transition to the civilian workplace was adjusting to the 9-5, Monday – Friday working week!
"Since leaving the Royal Navy, I have also completed a three-year law degree at Plymouth University, which I part funded using my Enhanced Learning Credits. I was able to reduce my job to part-time flexible hours to suit the third year of my degree, and graduated this year with a 2:1 Honours. I am now continuing my studies with a postgraduate Legal Practice Course at the University of Law".
What is your advice to other Service leavers?
 "Give it time to get your CV right; don't apply for a job with a half-hearted CV. Be yourself and don't be afraid to aim high. Prepare for interview and look smart but dress appropriately – don't overdo the makeup or aftershave! When going for an interview, know your own CV and take examples of your work if appropriate."
The Career Transition Partnership (CTP) is the Ministry of Defence working with Right Management. Leave the Royal Navy, Army, Royal Air Force or the Royal Marines at any rank and you can benefit from resettlement support, career transition advice and training opportunities. We're the official provider of Armed Forces resettlement.