Businesses
Businesses, charitable, and public sector organisations of all sizes who wish to support the armed forces community can sign the covenant. You make your own promises on how you will demonstrate your support.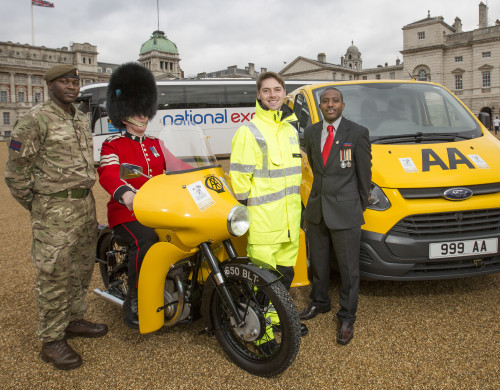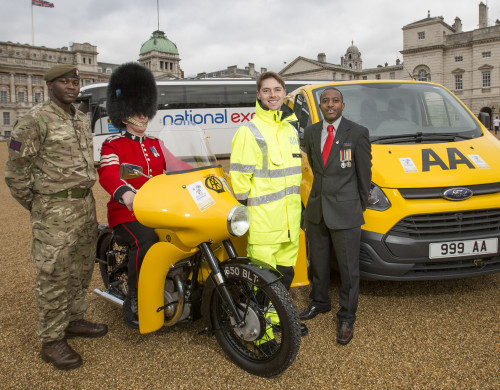 Be a forces friendly employer
Reservists and veterans bring a variety of transferable skills and qualities to the civilian workplace, developed throughout their military careers. Being flexible to the unique situations of the wider armed forces community ensures fair treatment to all who are involved, including the spouses and partners, and cadet force adult volunteers.
You decide how you want to support the armed forces community through your covenant promise. Advice is available to help you to write and tailor your pledge.
You can find out what the Armed Forces Covenant means for employers and get tips for covenant best practice.
Organisations can work with Career Transition Partnership's (CTP) recruitment service to find quality applicants for apprenticeships, full time and vocational work opportunities. CTP provide a personalised service to employers, regardless of size throughout the UK and overseas to understand your skills gaps and employment requirements.
Another way to show your support is by offering discounts to the armed force community through the Defence Discount Service. Register for free.
Employer Recognition Scheme
The Employer Recognition Scheme (ERS) acknowledges employers who have provided exceptional support to the armed forces community and defence by going above and beyond their covenant pledges.
Through a 3 tier approach of bronze, silver and gold awards, the scheme recognises the different levels of commitment provided by employers. This allows the Ministry of Defence to publicly thank and honour those organisation for their support.
You can nominate yourself for a bronze award. Silver and gold awards are bestowed to organisations meeting specific criteria. 
You can join the ERS LinkedIn group for the latest ERS news and connect with other supportive employers.
Further support for employers
Help and advice for employers is available from Defence Relationship Management (DRM).
If you need practical advice on employing reservists, there is a toolkit available for you providing information on your rights, responsibilities, and financial assistance that may be available to you. 
Email employerrelations@rfca.mod.uk or find your Regional Employer Engagement Director.
Follow DRM's social media channels to stay up-to-date with the latest news and updates regarding employer support for the Armed Forces Community:
Partnering with Defence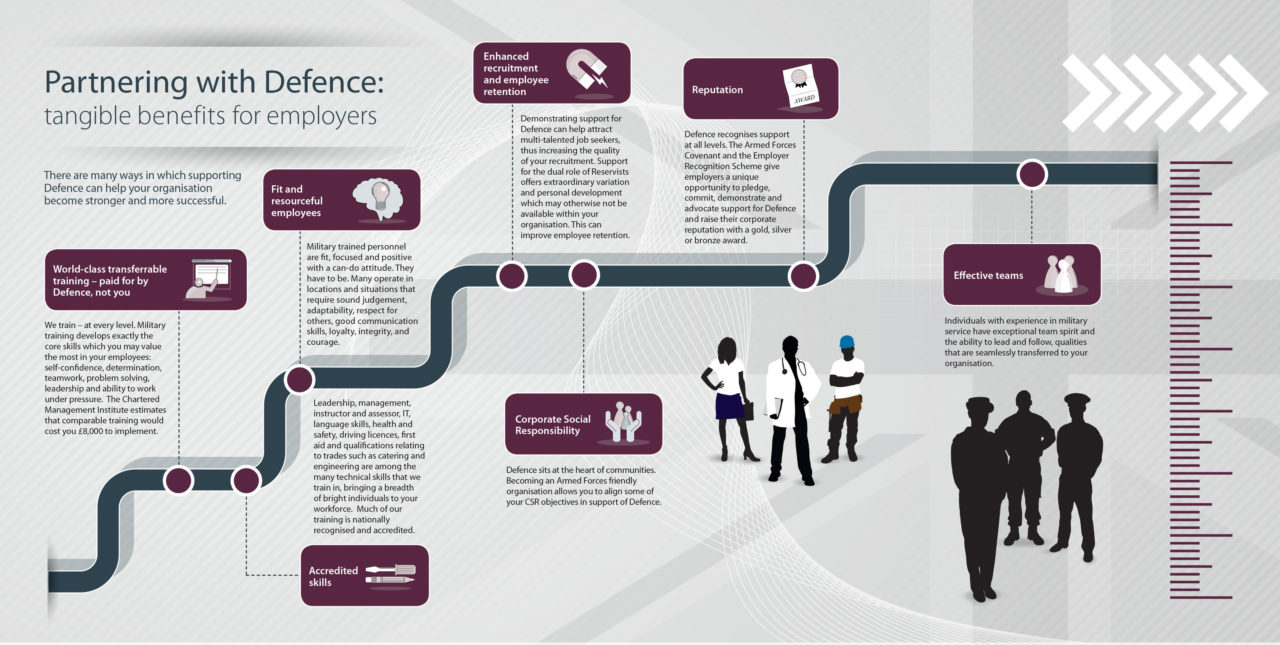 Brand Guidelines
If you want to show your support for the Armed Forces Covenant whether you're a signatory or not, here are the brand guidelines that will help you use the Armed Forces Covenant logo, colours and tone of voice.