Welcome guides for service personnel and their families moving between devolved administrations and returning from overseas
The following welcome guides have been provided by the nation states of the United Kingdom to explain what support and services are available to service personnel and their families when they move between the devolved administrations or return from overseas. The guides include information on key topics such as housing, education, healthcare and employment.
Please read the Welcome to England guide below: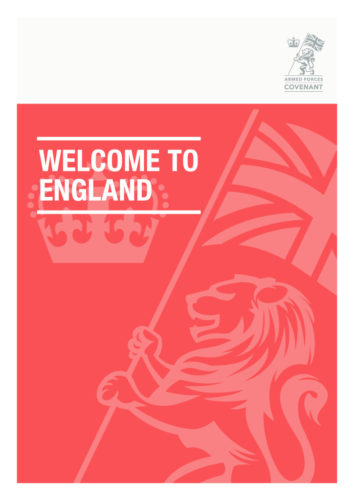 Welcome to Wales Guide can be accessed on their website.
The Welcome to Northern Ireland Guide is currently being prepared.