10,000 organisations sign up to the Armed Forces Covenant
John Lewis becomes the 10,000th signatory for the Armed Forces Covenant – Minister for Defence People, Veterans and Service Families attends latest signing at HQ.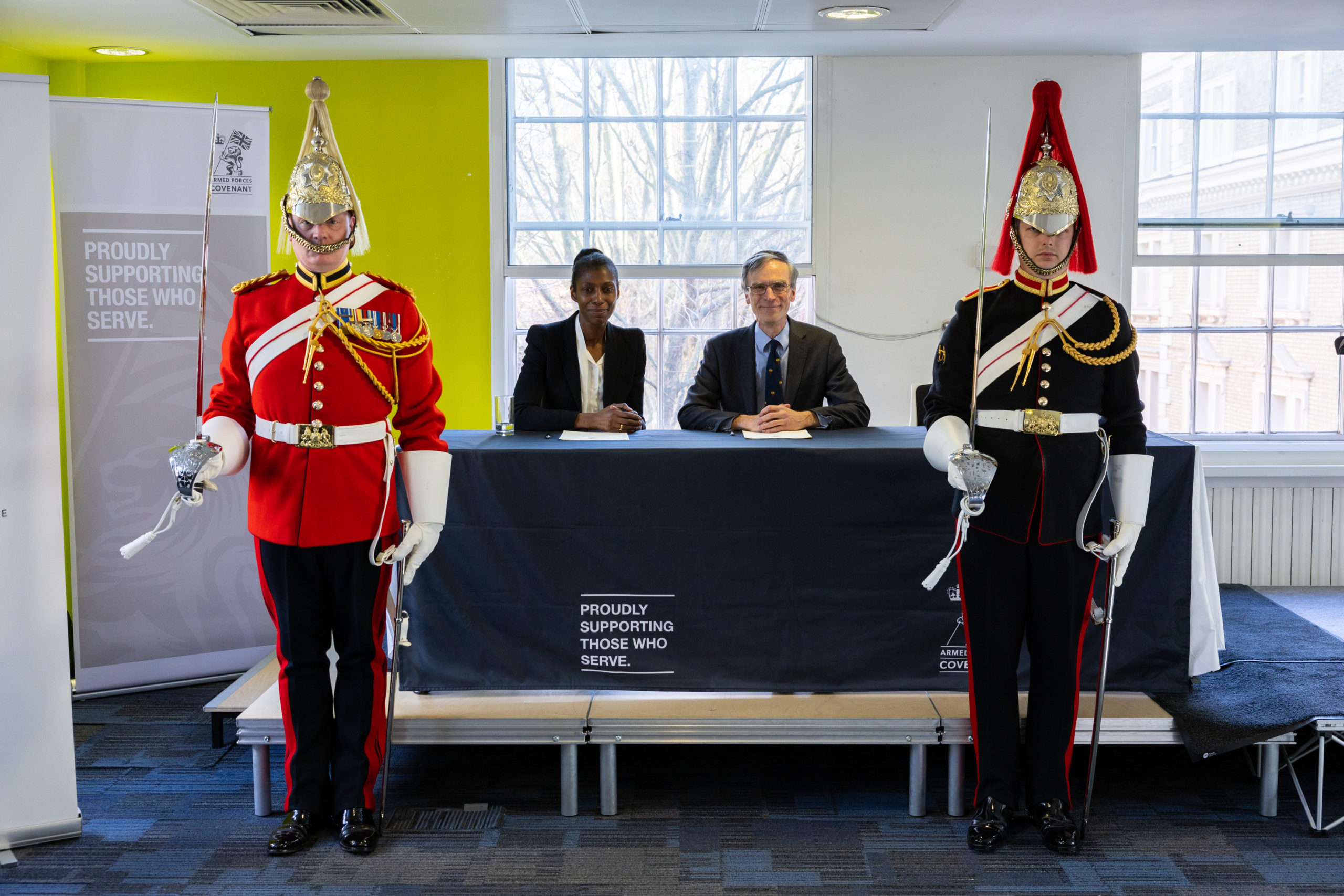 More than 10,000 organisations have committed to improving the lives of service people and their families, with John Lewis becoming the latest signatory to mark this major milestone.
The retailer is the latest in a long line of large and small organisations to confirm their pledge to our serving Armed Forces personnel and veterans, demonstrating a commitment to work with and for our personnel.
Since 2011, when the concept was enshrined into law, the Covenant reinforced the moral obligation between nation, government and Armed Forces which has since seen UK organisations of all sizes commit to treating our Armed Forces Personnel, and their families, fairly.
In addition to fostering commitments to the Covenant, the government has committed millions of pounds in funding to ensure veterans' mental health, accommodation, and childcare, among other issues, is well catered for and funded.
Minister for Defence People, Veterans and Service Families, Dr Andrew Murrison said:
Today we welcome John Lewis as the 10,000th signing to the Armed Forces Covenant. The brave men and women of our Armed Forces sacrifice much in the service of their country, so it is only right we ensure that they and their families are supported.

That is why the Covenant is so important, and by working alongside all the partners and organisations that have signed so far, we can ensure that the UK's promise to them is upheld.
Ben Farrell, Director of Operations Planning and Delivery at the John Lewis Partnership, said:
We're incredibly proud to sign the Armed Forces Covenant, particularly at such a landmark moment as we become the 10,000th signatory.

The Partnership has a strong heritage of supporting the armed forces and as a Purpose-driven business that prides itself on inclusiveness, we are committed to ensuring we provide an opportunity to people from all kinds of backgrounds, including those with links to the military.
Chief of Defence People, Vice Admiral Phil Hally said:
I'm proud to see our nation has met this historic milestone. The 10,000 organisations which have pledged support to our Armed Forces community span multiple sectors of our society from education, healthcare, manufacturing, hospitality, transport, retail and financial services and many more in between. I encourage every business and charity to consider joining them. Together, we can better protect those who protect us, by ensuring fair treatment for all who serve in the Armed Forces and their families.
The government is committed to support the Armed Forces community by working with a range of partners who have signed the Covenant, with the Covenant involving stakeholders nationally. This includes businesses, local authorities, charities, and the public.