Reservists
The Armed Forces Covenant is here to support you in your role as a reservist, helping you to balance your civilian work with being part of the armed forces.
Your employer can support you in maintaining this balance by signing the covenant. They can pledge specific measures to make it easier for you to meet your reserve service commitments, such as offering extra paid leave to attend annual training or career courses.
Some policies will apply to you and others will not. This section will direct you to the right place on GOV.UK and other trusted resources so that you can see what is available.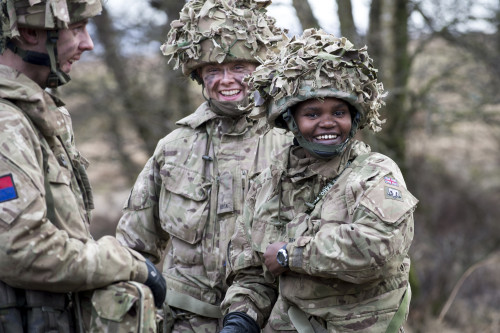 Areas where support is available include:
Maintaining your career
The Armed Forces Covenant can support you at every stage of your career, whatever decisions you make.  Support and advice is available to help you balance your civilian and military work commitments.
Know your rights, and your employer's responsibilities.
You can nominate your employer or an organisation for a silver or gold award under the Defence Employer Recognition Scheme (ERS) which encourages employers to support defence and inspire others to do the same.
Getting financial advice
Managing your money now and the future can be confusing for any of us, but you can get advice and support specific to those in the armed forces community. 
Know what financial support you can get.
Details of your armed forces pension scheme.
Find out about online and high street discounts that are available to you through membership to the Defence Discount Service. The Armed Forces Railcard also offers you up to 1/3 off rail fares.
Having access to healthcare
Having access to modern and advanced clinical care is essential. The National Health Service (NHS),  Ministry of Defence (MOD), charities and welfare organisations are working together to provide this, wherever you are.
Find out about healthcare and mental health support services through the NHS for the armed forces.
Mental health support for the armed forces community can be found on GOV.UK and NHS Choices  and includes Op COURAGE; a NHS mental health specialist service designed to help serving personnel due to leave the military, reservists, armed forces veterans and their families. It also includes Togetherall (previously known as the Big White Wall), a mental health support service, and HeadFit for Life, a mental fitness tool designed specifically for the armed forces community.
The Ministry of Defence has launched the defence people mental health and wellbeing strategy. It provides a renewed focus on promotion of mental health wellbeing and the prevention of mental ill health for serving personnel, veterans, families and MOD civil servants.
Have your say
If you have experienced commercial disadvantage because of your or your family members' service, please take a moment to complete a short survey to tell us about it.